Extended Test 2-Phenylethanol
€844,00 excl. VAT
The Burghart extended test 2-phenylethanol contains three modules: threshold test, discrimination test and identification test. Will be delivered compete with holders and all of the needed materials in English and German.
Optional: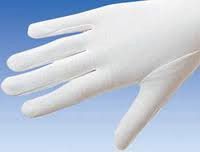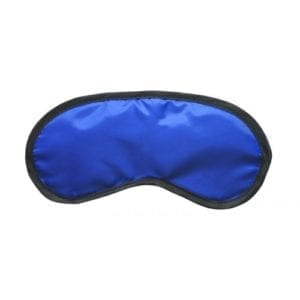 Sniffin' Sticks – Extended Test 2-phenylethanol
The Burghart extended test 2-phenylethanol is developed for use in the clinic (ENT, neurology, psychiatry, internal medicine, etc.) and can be used for a detailed olfactory test, e.g. for producing expert reports. The extended test contains three modules: threshold test, discrimination test and identification test.
Contents of the extended test 2-phenylethanol
The threshold test has 48 Sniffin' Sticks (32 blanks and 16 dilutions 2-phenylethanol). This module can be used to ascertain the patient's olfactory threshold.
The discrimination test consists of 48 Sniffin' Sticks (48 Sniffin' Sticks = 16 pairs of odorants each with 1 individual smell). In this case, the patient must differentiate between more or less similar smells.
The identification test (blue version) consists of 16 Sniffin' Sticks with everyday smells which the patient has to name using a selection card containing four definitions each.
The complete test comes with a instruction manual, evaluation material and holder as seen on the picture above. The holder is only needed once. If the test has to be renewed, a refill set can be ordered which is cheaper than the complete test. The individual tests can also be purchased separately.
Optional cotton gloves and a sleeping mask can be purchased separately.
N-butanol or 2-phenylethanol version
The Sniffin' Sticks extended test is available in 2 versions with only one difference: the smell of the target pen in the threshold test. Both extended test n-butanol and the 2-phenylethanol version consist out of the identification test, threshold test and discrimination test. The difference between the 2 versions is the odor of the target pen within the threshold test. The 2-phenylethanol version has a rose smell (and is therefor also known as the rose version) and the n-butanol version has an alcohol like smell. So the n-butanol version is more unpleasant to smell. That is the only difference.
Shelf life extended test
Each stick is labelled with a best before date, you can use the Sniffin' Sticks for as many persons as you want before this date. Important is that you use the stick correctly, don't touch the tip of the pen with fingers or nose. That will contaminate the stick and you cannot use the stick anymore because you cannot guarantee the quality of the odor of the stick.
The shelf life of the sticks depends on the test. The shelf life for the identification test and discrimination test is approx. 1.5 year. For the threshold test 2-phenylethanol this is 1,5 year as well.
Due to hygienic reasons  and the expiration date we cannot accept returns of the sticks.