Screening 12 Test refill
€87,00 excl. VAT
Optional: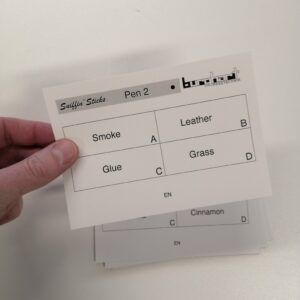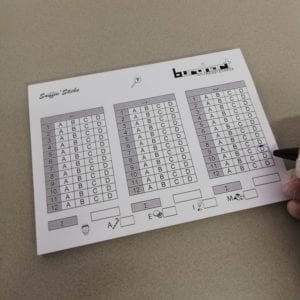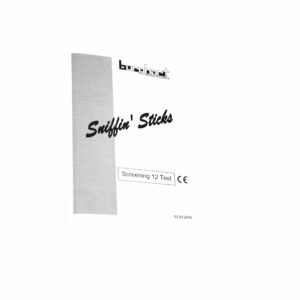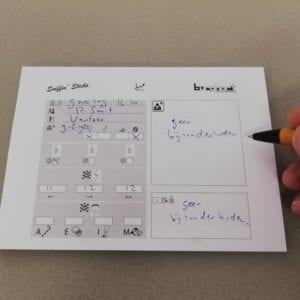 Screening 12 Test Refill Set
Refill set for the Burghart Sniffin' Sticks 12 test. These are only 12 sticks without the holder, manual and evaluation material. If you are looking for the complete set including the holder and material please click here.
Associated materials
Would you like to order the manual, evaluation materials, answering block (with answers) and multiple choice cards in addition to the sticks? You can order these separately via the menu above.
Shelf life Screening 12 Test
Each stick is labelled with a best before date, you can use the Sniffin' Sticks for as many persons as you want before this date. Important is that you use the stick correctly, don't touch the tip of the pen with fingers or nose. That will contaminate the stick and you cannot use the stick anymore because you cannot guarantee the quality of the odor of the stick. The shelf life for the Screening 12 Test is approx. 1-1.5 year.
Due to hygiene reasons we cannot accept returns of the sticks.
We have this test available from stock and can ship it within 24-hours after receipt of your order.
How to use the Screening 12 Test
We regularly receive questions about the use of the Burghart Sniffin' Sticks. On this page we explain step by step how the Screening 12 test works, as you can see it is an easy and user-friendly smell test.