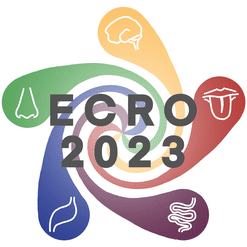 In September we will be present at the annual ECRO congress in Nijmegen (The Netherlands). The congress will take place from September 18 to September 21. Sense Trading will be present with a booth to show our products in the field of smell and taste such as smell tests, taste tests and smell training kits.
ECRO 2023
The theme for ECRO 2023 is 'Diverse flavors'. With this theme they aim to prioritize diversity in topics, speakers, attendance, and social program. There will be several keynote speakers and many workshops and symposia. More information can be found on the website of ECRO:
https://www.ecro.online/meetings/ecro-2023-nijmegen/program-overview/
The goal of ECRO is to promote fundamental and applied research in chemosensory science especially olfaction and taste in vertebrates and invertebrates. ECRO organizes a annual congress to that end.
So be sure to visit the congress and don't forget to visit our booth! See you in Nijmegen!